We Offer
Our portfolio provides a customer and business centric approach for a Service Provider to position itself around four key concepts of today's expectations: monetize, personalize, experience and explore.
Brouchure
BotSchool
Easily create your bots and teach them with no programming knowledge needed.

More information at xPON website
This product line provides a flexible, performing and scalable solution for real-time convergent monetization of services covering the complete value chain from concept to cash, focus on delivering the best experience to customers.
It also integrates advanced quality policy decision with network mobility orchestration in order to enable a top level service experience among heterogeneous networks.
Under its way to become NFV-ready, this solution addresses an ever demanding challenge for the ICT world, leveraging the experience of years with NGIN solution (Altice Labs' Intelligent Network Platform).
ABC
Advanced Business Communications (ABC) is a business communications solution, delivered as SaaS running in a cloud based environment. Provides powerful communication features over VoIP, SIP trunking, PSTN networks and mobile networks, as well as integration with OCS (Online Charging System) for advanced business modeling. Leveraging from the integrated architecture it allows SPs to benefit from the increasing opportunities that the SME market will bring in the forthcoming years.
Policy Management
Our PCRF product allows Service Providers to manage their packet data network resources by acting upon 4 main vectors: optimization of the network usage, customers QoE improvement, customers differentiation and enablement of advanced services.
with Inovaria Genius Program, has available several innovation projects able to challenge your skills. Know more information here Sustainability
Altice Labs has an Environmental Sustainability Program, with various activities developed in two scopes of action – view more Contact Us
Rua Eng. José Ferreira Pinto Basto
3810 – 106 Aveiro (PORTUGAL)
E: contact@alticelabs.com
P: +351 234 403 200
Brouchure
ACM
Active Campaign Manager (ACM) is a real-time, customer context aware, campaign management solution. By exploring the Contextual Marketing concept, ACM combines customer and system behavior data, allowing real-time proactive decisions, making it unique in the campaign execution field. Field-proven impacts include customer base increase, customer satisfaction level improvement with churn reduction and uplift on the income through recharge amounts rising due to up-sell and cross-sell approaches.
The Smart product line provides SP with a comprehensive set of solutions for leveraging the growing importance of this new revenue stream.
Smart2M is a Machine-to-Machine Service Delivery Platform specialized on managing connectivity devices, building up the foundation for a new generation of intelligent and innovative M2M services in several areas and activity sectors.
SmartIoT is a platform specialized in providing the mechanisms to integrate devices with applications on an agile and open way, so that the SP can easily create an ecosystem of partners to enrich its offer.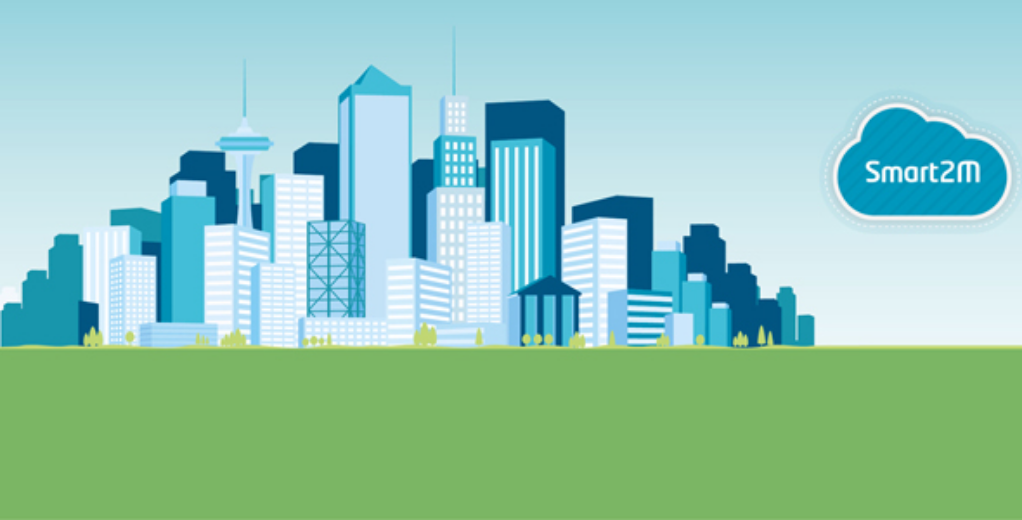 Smart2M
Smart2M offers CSPs state-of-the-art connectivity management functions allowing real-time control over M2M connectivity, helping to create differentiation in M2M services, reduce churn, generate new revenue streams and reach customers in new markets.

Brouchure
SmartIoT
SmartIoT enables enterprises to monitor and control IoT endpoints and build applications to meet digital business requirements. Despite the possibility of creating an ecosystem of partners, some specific areas, like Smart Cities, Metering and Assisted Living are areas of activity with dedicated applications available.
Service Delivery Broker
Service Delivery Broker is a multi-tenant, carrier-grade, high-performance and high-available API Management cloud solution.
Enabling API lifecycle management, authentication, authorization, E2E tracing, intermediate routing, data format and data model transformations, policy enforcement, validation, caching, etc.
Based on Service Orientation principles, ITSM best practices and implementing industry standards: W3C / OASIS / IETF, ITIL, OAuth 2.0, OpenID Connect, etc.